Cowboy or not, churched or unchurched, come just as you are to a down to earth church where Jesus still reigns. There are no fences between you and God.
Come as you are, leave changed.
​
Our regular gathering times are Sunday service each week at 10:00am and Small Group Bible Studies that meet at various times and locations throughout the week. Schedules and locations are available through the church office. We believe that gathering together in a small group setting promotes not only spiritual growth, but forms strong relationships among one another.
In addition we also have several arena and community events throughout the year. These are updated as scheduling plans continue throughout the year.
EASTER SUNDAY
SERVICE 10AM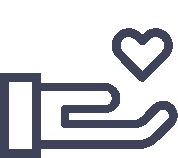 "Each of you should give what you have decided in your heart to give. Not reluctantly or under compulsion, for God loves a cheerful giver"